My name is Manuel Dunst, I am from Austria, and it was there that I began my aviation career in early 2020 with private pilot training.
After receiving the private license and numerous flights with family and friends, I sought more and came across an online advertisement for the Hillsboro Heli Academy. Following an information session with the then ADAC program leader from the Hillsboro Heli Academy, I decided to apply for the ADAC program and continue my training in America.
My time at the Hillsboro Heli Academy was very organized and went smoothly, allowing me to complete my commercial pilot/flight instructor training in spring 2022. Fortunately, I found a fantastic employer in Orlando, Florida, right after graduation, allowing me to gain a lot of experience and flight hours and prepare well for air rescue.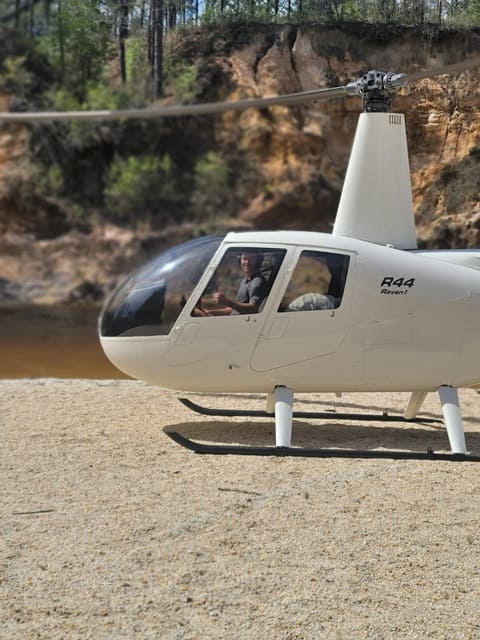 In Florida, my responsibilities included training flight students and offering tourist flights around the Disney Parks and the NASA Space Launch Complex at Cape Canaveral. I also performed numerous aerial jobs, such as collecting alligator eggs in the swamps, gender reveals, photo flights, and relief efforts after hurricanes. Especially after Hurricane IAN in September 2022, I carried out many such missions, primarily flying technicians and their equipment into disaster areas, where they installed communication systems for local emergency services. Furthermore, numerous survey and news flights were conducted in the affected areas.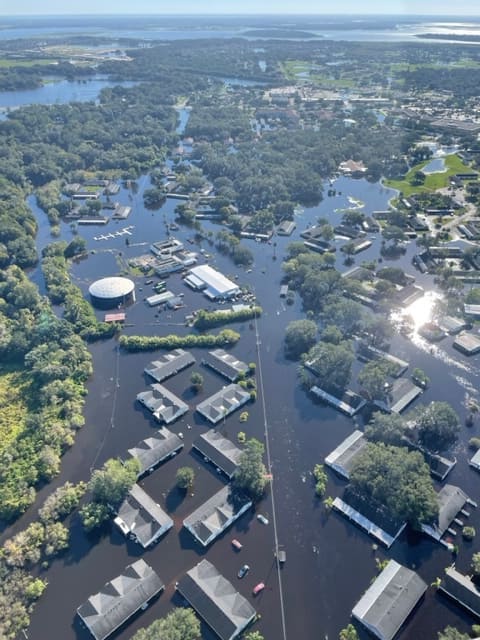 I had the distinct honor of taking over a brand-new helicopter at the Robinson manufacturer plant in Los Angeles and ferrying it across America, from the West Coast to the East Coast, to Orlando. Parallel to all the adventures in America, in December 2022, I took part in the DLR test of the ADAC air rescue in Hamburg. After passing the selection, I was offered a position at Christoph 76 (Westfalen), fulfilling a childhood dream. In July 2023, I switched to ADAC air rescue and have since been looking forward to many exciting missions.