TAKE OFF INTO A WORLD OF POSSIBILITIES
Experience first-class training and gain professional experience and flight hours in the USA to open new horizons in your career as a helicopter pilot.

Ready for take-off
Become a pilot
Experience the ultimate feeling of freedom as you pursue a fulfilling career.
As a helicopter pilot, you can expect a wide variety of exciting jobs. Whether in emergency medical services, police operations, transportation or tourism – every day you will experience new challenges and carry important responsibilities.
Gain flight hours efficiently through work experience in the U.S.
In comparison to Europe, the U.S. allows for a faster accumulation of flight hours through work experience as a flight instructor or tour pilot right out of flight school. This allows you to accumulate flight hours more quickly and makes you more attractive to employers around the world.
Shape your global career
With the opportunity to earn both EASA and FAA licenses with us, you're well equipped for an international career. This combination opens doors around the world and lets you benefit from the high flexibility and recognition associated with these licenses.
Let's take off together
Our first-class training offers you everything you need to get off to a successful start. Get to grips with it and experience what it means to be above the clouds. Start your career with us in the USA!
Our
Training

FOR HELICOPTER PILOTS
For future pilots from Europe
Combined EASA and FAA training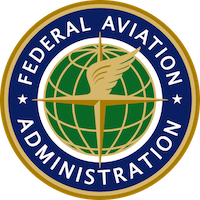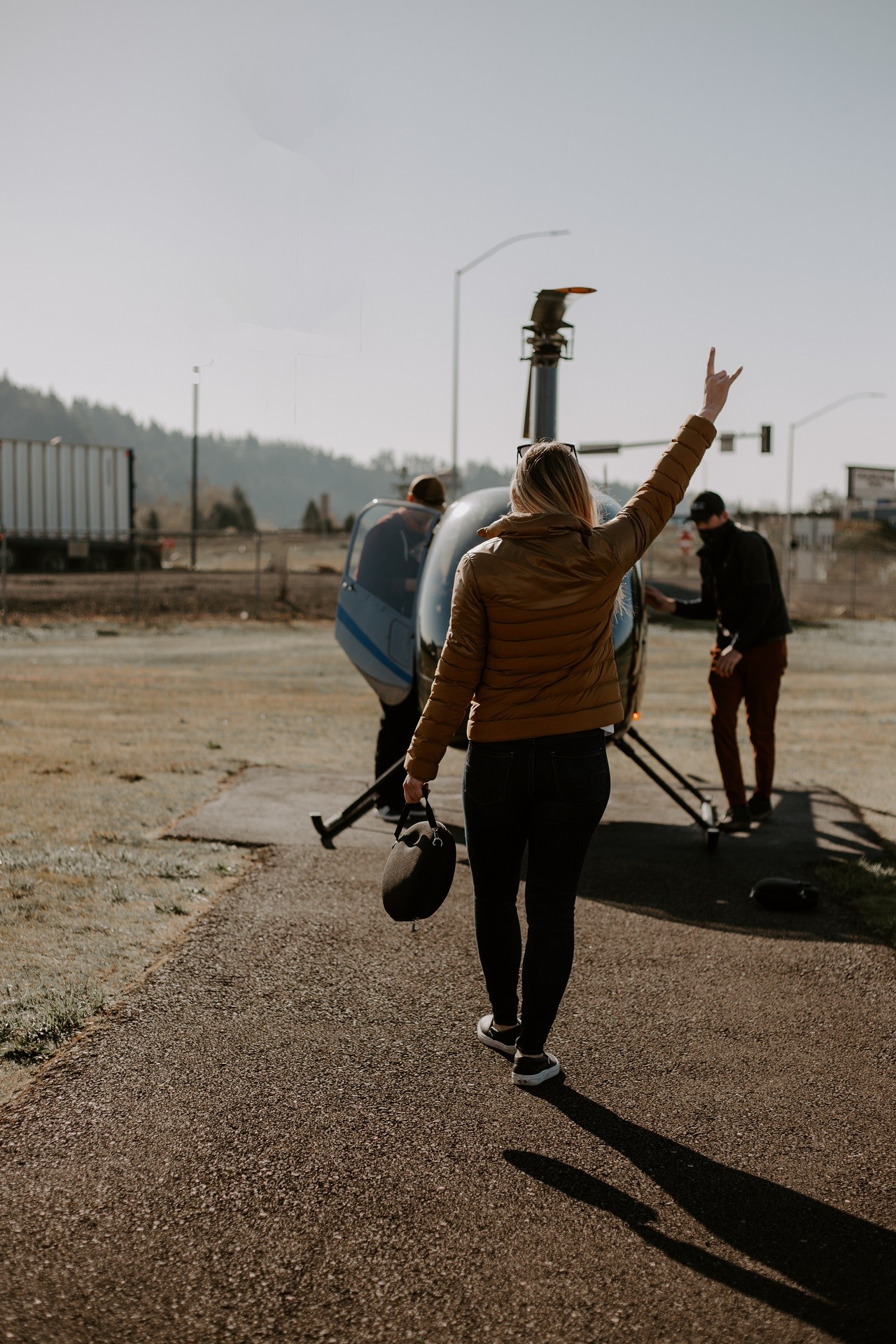 Since 1980, Hillsboro Heli Academy has been providing world-class helicopter pilot training in Oregon in the northwestern United States. We are particularly proud of our unique combination of high-quality FAA (Federal Aviation Administration) and EASA (European Union Aviation Safety Agency) flight training coupled with the opportunity to work in the U.S. through the F1 visa.
Our Professional Pilot program typically lasts 14 to 18 months and comprehensively prepares you for a successful career. If you already have flying experience, we are happy to develop individual training plans tailored to your needs.
Since a career as a helicopter pilot in Europe requires a significant number of flight hours as well as an EASA license, our combined FAA/EASA program allows you to achieve both efficiently. Go through our hands-on FAA courses and supplement them in parallel with a supported EASA ATPL theory online course. You can take all EASA exams in the comfort of our own EASA Testing Center. In addition, you will receive specialized flight training for the EASA-CPL, so that at the end of your training you will be the proud owner of the complete EASA-CPL with ATPL(IFR) theory.
Apply online at: flyhaa.com/apply
We will have a first telephone conversation with you to assess your English skills.
If you don't have a high school diploma, you will take an online English and math test.
Once you have passed all the tests, you will be charged a registration and processing fee.
After paying these fees, we will provide you with visa application instructions and send you the necessary I-20 form, which you can use to apply directly to the embassy for the visa.
Of course, we will always be there to support you. Of course, we will always support you in the application process as well as in all further steps of your education. Therefore, just ask us, come to us and we will support you.
After the application you will get access to our online learning material.
Here you can prepare for the theory training.
In addition, we recommend the PlaneEnglish app for learning aviation radio terminology – Hillsboro students receive a discount on this app.
Arrival – You can arrive up to 30 days before your training starts.
PPL
FAA Private Pilot License
60 flight hours & 35 theory training hours
Now it really starts: From day 1 you sit in the cockpit, gain experience and learn basic flight maneuvers.
This is your first step on the way to your commercial license
The PPL(H) enables you to act independently as a pilot of a helicopter. This is the first step in your pilot career and lays the foundation for further licenses.
During this course you will learn to safely pilot a helicopter, navigate in the airspace and fly the helicopter on solo flights without an instructor. During the PPL, you will learn the theory and flight skills to safely fly the helicopter on your own. During the first 20 to 30 hours you practice maneuvers and emergency procedures. Then you do a so-called stage check. Here, an experienced flight instructor tests your knowledge and skills, and then you fly solo for the first time.
After that there are several navigation flights, first with your flight instructor and then alone. When this is done, you practice flight maneuvers again and then do your PPL checkride. In the USA, the checkride consists of a written, an oral and a flying part.
ATPL
EASA Airline Transport Pilot License
590 hours online & 60 hours in the classroom
The theory for the EASA ATPL (Air Transport Pilot License) starts directly after the PPL and is done parallel to the FAA training.
There are 13 subjects, the order of which you can choose freely. The theory consists primarily of self-study online courses.

Within 9 months all subjects and exams are completed, and every 2 months there is the possibility to take EASA exams. This gives you the flexibility to tailor your learning program to your needs and progress effectively. Before the EASA check flight, your English skills and radiotelephony experience will be tested again.
IFR
FAA Instrumental Flight Rating
35 flight hours & 30 theory training hours
Here you will learn everything you need to know about instrument flight operations

The weather here in the Northwest and our Robinson R22 and R44 aircraft provide great opportunities for practice
With IFR training, you'll be able to fly safely in bad weather and limited visibility. This is an essential qualification for many pilot jobs.
Following your private pilot license, you must gain about 100 hours of flight experience before you can earn your commercial pilot license, according to FAA rules. You should use some of this flight time to earn your instrument rating. This rating will allow you to fly in bad weather and through clouds.
During Instrument Flight Training you will learn how to fly a helicopter in weather conditions where reference points outside the cockpit cannot be relied upon. In Instrument Flight Training, you learn how to fly under instruments. This means that you fly with a so-called "view limiting device", i.e. you cannot look out of the cockpit and you only fly with reference to the instruments. For this training you have to calculate about 35 flight/simulator hours plus theory time in your planning.
COM
FAA Commercial Pilot Training
60 flight hours & 30 theory training hours
If you want to get paid for flying, you need your Commercial Pilot License

Introduction to advanced maneuvers

You learn to fly more precisely, make preparations more efficient and become safer in theory and practice
The COM is the license that allows you to work commercially as a helicopter pilot. Here you will gain extensive flight experience and receive specific training for professional operations.
In the Commercial Pilot training you improve your flying skills and deepen your knowledge in all previously learned topics. Here you will learn to land in previously unknown places – whether in clearings, on the beach or in the desert. The commercial pilot license allows pilots to fly helicopters for compensation. The COM is primarily a professionalization training that enables you to work as a commercial pilot in the USA.
In order to obtain your FAA commercial license (COM), you must be able to prove 100 "Pilot In Command" flight hours. This includes all solo flights of the PPL and all flight hours following the private checkride. After the IFR training, you will have to complete 60 flight hours to take the Commercial Checkride. However, these hours are divided in many ways: Ten of these approx. 60 hours must be flown solo, a few flights must be spent with instructor on navigation flights and about 20 flight hours are needed for more maneuver training at the end. During the remaining 20 hours you can do the Mountain or External-Load course, or you can do some long navigation flights with family or friends.
COM
EASA Commercial Pilot Training
approx. 13 flying hours
Your career as a commercial pilot in Europe takes off
Here you will learn EASA-specific flight skills and learn maneuvers not normally found in FAA courses.
These include 360° turning autorotation, s-turn autorotation, advanced hovering and limited power takeoffs
The EASA CPL is the license that allows you to work commercially as a helicopter pilot in Europe. During this phase of your training, you will focus on EASA-specific training and gain additional flying experience.
After completion of the FAA PPL, the theoretical part of the EASA training begins. This includes 590 hours of self-study in our EASA-certified learning program. In addition, you complete 13 EASA examinations and take part in a KSA examination.
After the FAA CPL, the flying part of the EASA training starts. Here you learn EASA-specific maneuvers and are prepared for the exam flight. The EASA flight training takes place entirely on the R44, so that our graduates also receive the EASA type rating for the R44.
CFI
FAA Certified Flight Instructor
25 flight hours & 39 theory training hours
Share your passion and knowledge with aspiring pilots
As a Certified Flight Instructor (CFI), you give flight training and get paid as an instructor.

In this course you will learn the basics of teaching including theoretical training and flight maneuvers.

We will also train you to respond appropriately to student actions in flight.
As a Certified Flight Instructor, you will have the opportunity to teach your flight skills to others and help them earn their own pilot's licenses. In addition, completed CFI training is required for your F1 visa to begin working.
Most pilots start their career as a flight instructor. It is one of the few jobs you can get with little flying experience, and this job allows you to deepen your skills and knowledge by teaching your students. Flight instructors who have completed their flight instructor training with us are in high demand and we get many requests from other flight schools to hire our graduates.
After your commercial training you can start your CFI training. Here you will be given professional training by our most senior instructors who train you to become a flight instructor. In the classroom, you will first learn didactic and pedagogical basics – then you will teach classmates and instructors and receive regular feedback. In the helicopter you learn to fly from the left seat and to teach and fly at the same time. To become a Robinson R22 instructor, you must have 200 general helicopter flight hours and 50 specific R22 flight hours.
CFII
FAA Instrument Instructor

5 flight hours & 6 theory training hours
This course builds on our Certified Flight Instructor rating
We explain how to teach instrument fundamentals and flight maneuvers
Learn how to best help your students apply the necessary techniques
Deepen your knowledge of instrument flying and pass it on as a Certified Instrument Instructor. This course opens up a wide range of career opportunities for you, as many flight schools require their instructors to hold an instrument flight instructor certificate.
Through our training, you will be well prepared for teaching instrument flights and gain valuable insight into effective instructional design. With this additional knowledge you will not only increase your career prospects, but also your own flying competence.
Your 23.5 months of work authorization in the USA start
#SUCCESSSTORIES
Our Students, who live their
Dream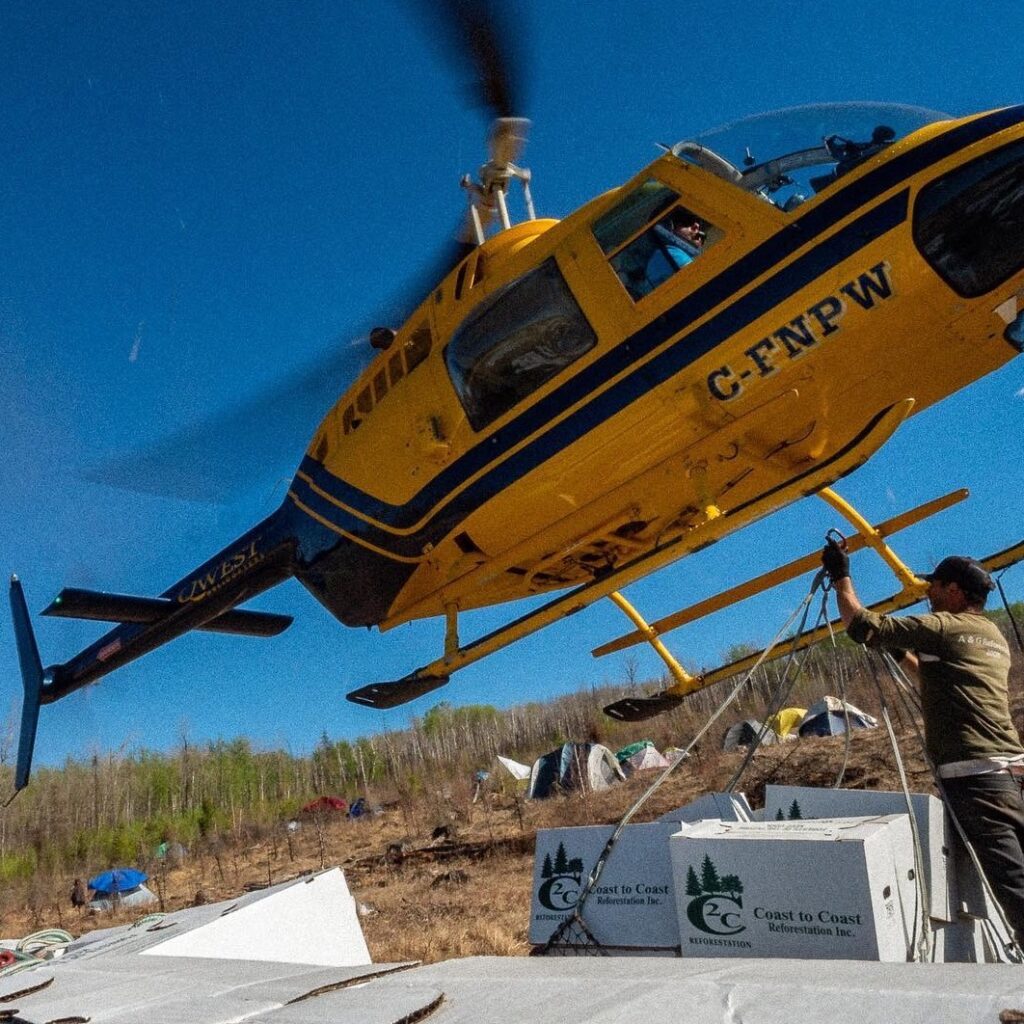 From flight instructor to "bush pilot" in Canada – Thomas uses his training to provide emergency medical services, firefighting and more with a variety of helicopters.
Emil saves lives! After training and gaining experience as a flight instructor, he now flies as a full-time pilot in Germany for DRF with BK117 and EC135 helicopters.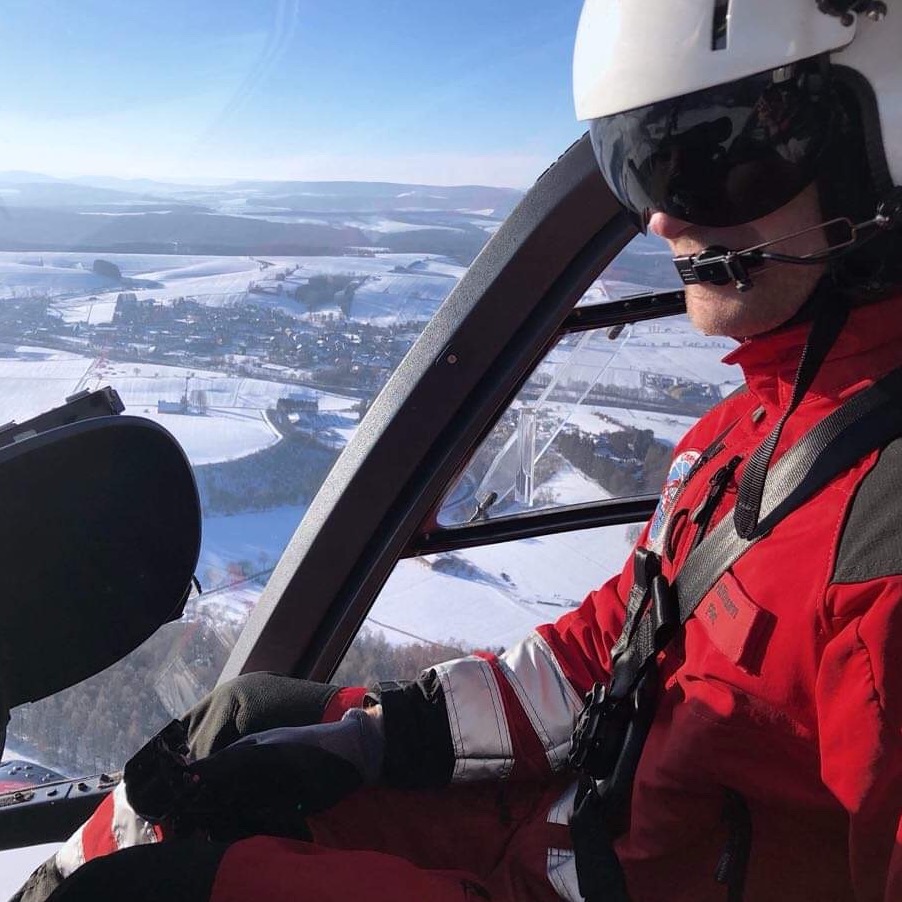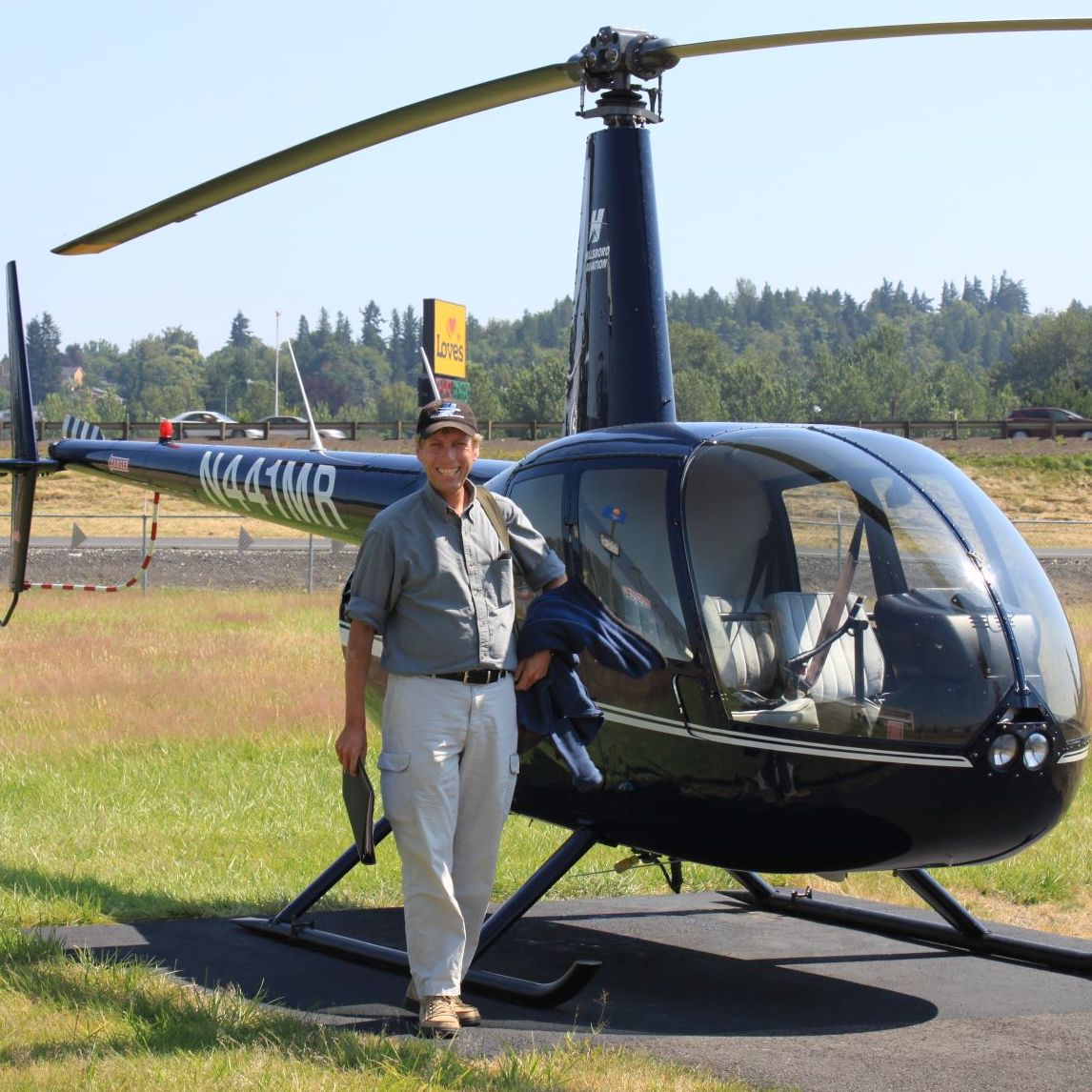 From flight instructor to bush pilot in Alaska and subsequently offshore pilot in the Gulf of Mexico – Rainer flies oil rigs and is an experienced FAA Designated Pilot Examiner.
Sören is fighting aerial fires with his helicopter. As an expert in mountain flying and external loads, he uses his skills in remote area firefighting.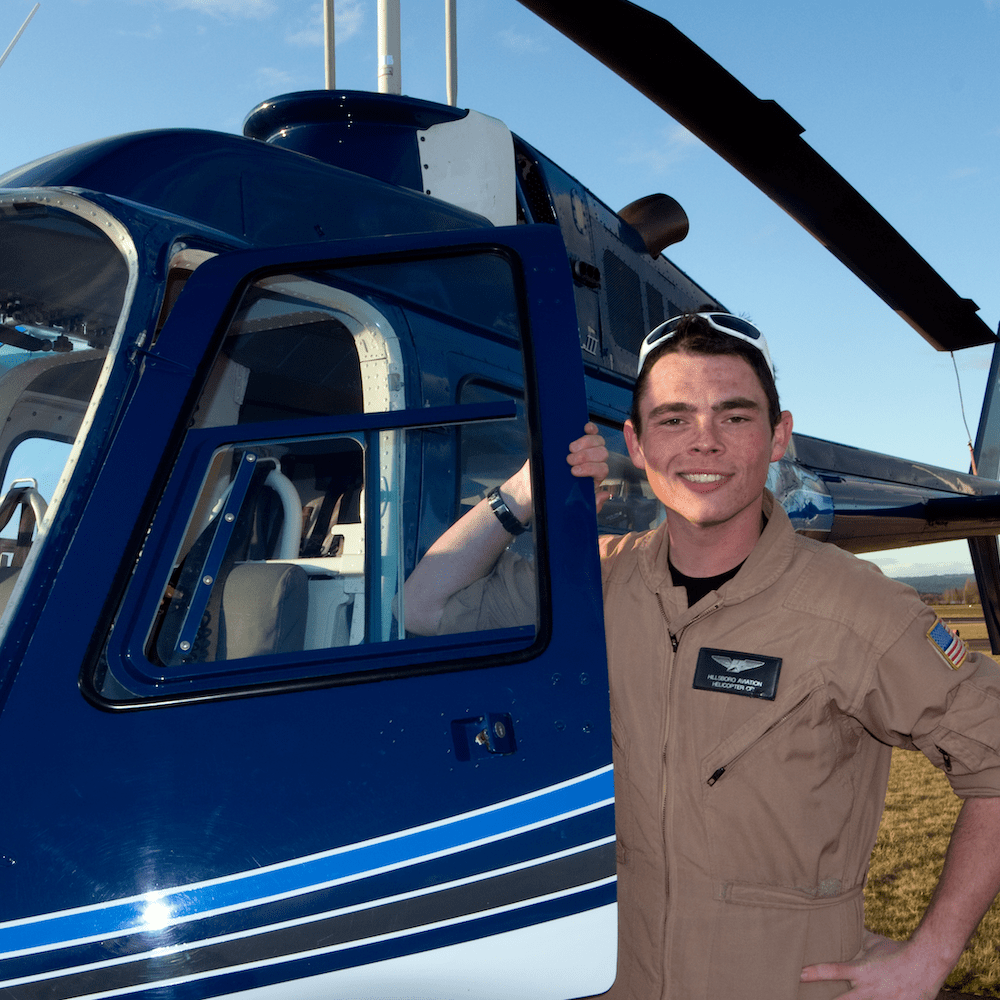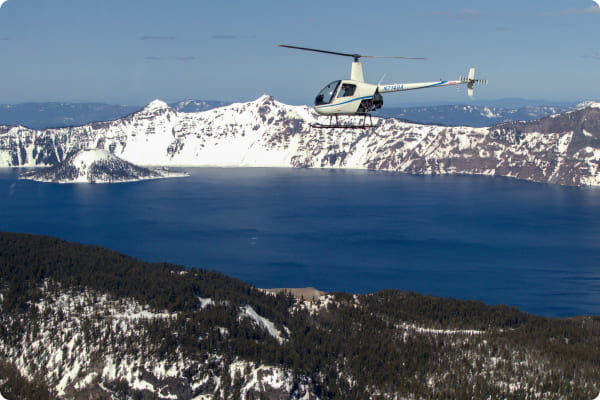 USA vs. Europa
Why flight training in the USA is better
To get a job as a helicopter pilot in Europe, you need at least five hundred flight hours (ADAC co-pilot). For many companies you need even more experience. In Europe it is very difficult to achieve these hours without spending a lot of money. In the USA, on the other hand, you can work directly as a flight instructor or tour pilot:in after training and fly the necessary hours.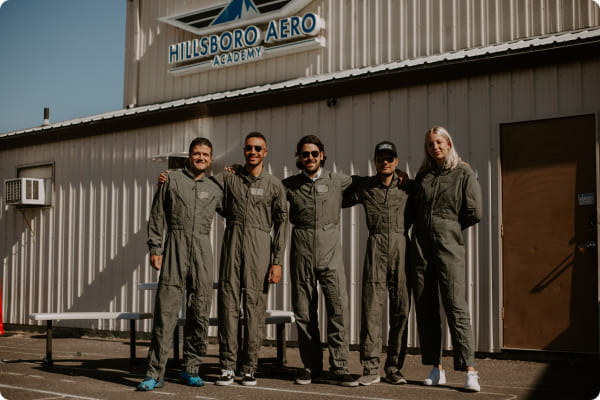 Community
Hillsboro is well known
Wherever you fly, pilots know and respect "Hillsboro Pilots." Because we know how important relationships are in the helicopter industry, we created an HAA Alumni Facebook group in 2016 where former students network with each other and help other pilots land their dream job.
Safety matters
We are among the best
Hillsboro Aero Academy is the first flight school in the world to receive International Standard for Business Aircraft Operations (IS/BAO) accreditation. This recognition reflects the strong commitment of our pilots, mechanics and support teams when it comes to flight safety.
Free webinars
INFO EVENT: PILOT TRAINING IN THE USA
We regularly host free webinars to provide information about pilot training and our collaborations, such as with ADAC Luftrettung. Whether you are interested in becoming a helicopter or airplane pilot, our webinars provide comprehensive information on the various training opportunities.
The webinars are held on various dates. If you are interested in attending a webinar, simply contact us and we will let you know. In addition, we hold several face-to-face information events each year in Germany and Europe, and present ourselves at Aero Friedrichshafen. Please contact us for information about upcoming events.
Costs
Invest in your future
When choosing a flight school, it is not only the quality of instruction and the experience of the instructors that matter, but also the value for money. We understand that this training is a significant investment in your future.
Important tips for a smart comparison
Before you start your training, we strongly recommend that you take a close look at different flight schools and compare their offers in detail. Pay particular attention to the type of visa offered by the schools. For example, many schools in the US only offer an M1 visa, which does not allow you to work in the country after training. This is different from the F1 visa that we offer. This can add significant costs and negate the initial savings.
What cost can you anticipate?
Since each prospective pilot comes to us with different prerequisites and experience, it is difficult to give a fixed all-inclusive price.
However, you can expect to pay about $99,000 for our combined FAA/EASA program. Keep in mind that there are additional living expenses, visa fees, travel costs and the Robinson Safety Course, which is required to work as a flight instructor:in at Robinson R22.
We are happy to help you!
We want you to be fully informed and make an informed decision. Please contact us personally for a more detailed cost breakdown and more information about our flight school. We also invite you to participate in one of our free webinars.
A customized path for you
FAA Transcription
FAA/EASA - Globally versatile and flexible
As a pilot, it's important to be flexible and have the ability to work around the world. If you have completed your pilot training in Europe or Canada, you may face the challenge of not having enough flight hours to work as a Pilot. Don't worry, we have the solution!
Customized training plans at Hillsboro Heli Academy.
At Hillsboro Heli Academy, we specialize in creating customized training plans for pilots with EASA or Transport Canada licenses. Our goal is to provide you with a fast and cost effective conversion to an FAA license. Please note that in order to qualify for the F1 visa, your training with us has to exceed 6.5 months and requires the completion of at least 25% of our Pro Pilot course. Usually this includes the FAA IFR and FAA CFI training.
Let us assist you
For detailed information on transcription and a no-charge consultation, we invite you to reach out to us through our contact page. We are here to help you succeed in your career as a pilot.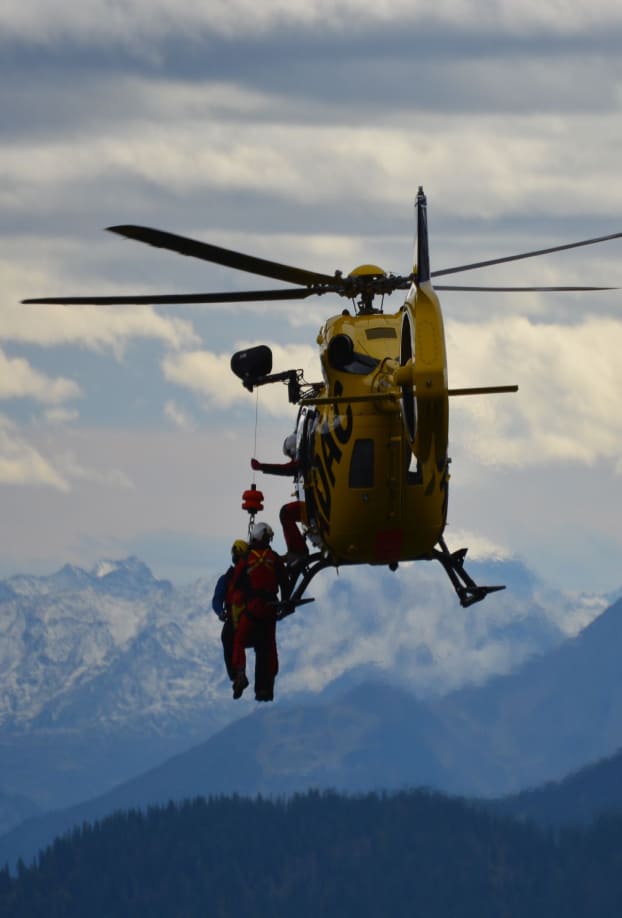 Let's make your dream come true.
YOUR CONTACT
We know that becoming a helicopter pilot requires many steps and considerations. Our team is ready to support you every step of the way, from your initial inquiry to the completion of your training.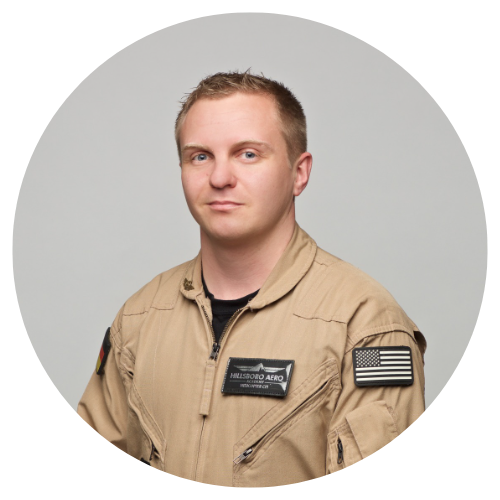 I'm Phil and I assist our future students from Europe to achieve their dream. Contact me and we can discuss your situation together.
Phil Haupt, ADAC Helicopter Pilot & Airplane Professional Pilot – Languages: English, German
What are the requirements to begin helicopter pilot training? 

To begin helicopter pilot training at Hillsboro Aero Academy, you must be at least 18 years old. You can apply if you are 17, but you must be 18 before training begins. You also need to have a sufficient knowledge of English, as classes are held in English.

For the F1 visa, which is a student visa, you must have a high school diploma or equivalent. Students who do not have a high school diploma can take an online placement test in English and math.

You will also need a medical certificate (FAA Medical Certificate & Austrian EASA Class 1 Medical) confirming that you are medically fit to fly.




How long does the helicopter pilot training take? 

Our Professional Pilot program usually lasts 14 to 18 months and comprehensively prepares you for a successful career. If you already have flying experience, we are happy to develop individual training plans tailored to your needs.

 

What licenses can I obtain at Hillsboro Heli Academy? 

You can obtain both FAA and EASA licenses with us. We also offer a combined FAA/EASA program that will qualify you for an international career as a helicopter pilot.

 

What are the costs for helicopter pilot training? 

Costs vary depending on the program you choose and your individual needs. Our combined FAA/EASA program costs approximately $99,000, plus living expenses, visa fees, travel and special courses. For a more accurate cost breakdown, we recommend contacting us personally.

 

Can I work in the USA after the training?

Yes, with the right visa and qualifications, it is possible to work in the U.S. after graduation. Hillsboro Heli Academy supports international students with the F1 visa, which allows graduates to work in the U.S. for up to 23.5 months as a flight instructor or pilot and gain valuable flight hours.

 
Get our exclusive brochure (German Edition)
Discover your path towards becoming a professional pilot
Our brochure is the perfect introduction to the world of Hillsboro Heli Academy. Here you'll find everything you need to know about our helicopter flight school and how to launch your successful career as a professional helicopter pilot. We introduce ourselves, give you an insight into our training program, share the experiences of our graduates and much more.
Download our brochure now and discover why Hillsboro Aero Academy is the perfect choice for aspiring pilots.