Let's Go
Your career. Your path.
Helicopter & Airplane Training.
Pursuing a career in aviation is a big decision and we want to make sure we help you every step of the way! Below you'll find a brief guide to what to expect.
Step 1
Get informed
Before enrolling in a flight school, do your thorough research. Check out the schools' websites, talk to the admissions team, and ask to speak with former or current students from your country. Most of the following information applies to both airplane and helicopter schools, but some information is specific to one of the two options.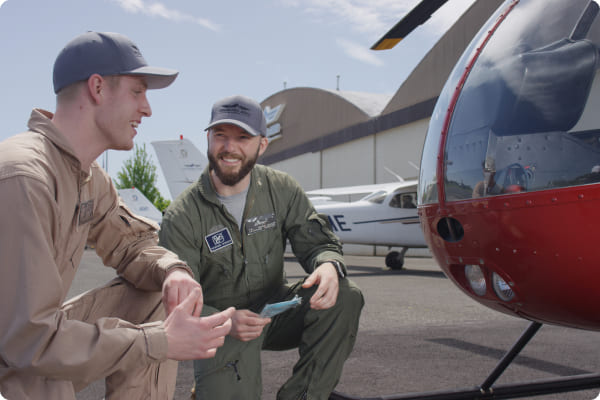 What kind of visa does the school offer and can you work after graduation? Most schools only offer the M-1 visa, which does not allow you to work in the US. We offer the F-1 visa with CPT and OPT options, which allows you to gain flight experience and potentially work for pay for up to 23.5 months after completing your training.

Reputation of the flight school

Find out about the school and its history. Some schools have a reputation for training highly qualified pilots, other schools have a weaker reputation in the industry.

Of course, the price plays a big role in your decision. Get a quote for flight training that includes taxes, and also ask about other costs, such as living expenses.

Never pay for the entire education before you start! There have been cases where schools have filed for bankruptcy and the students have never received their money back.

Type & Number of Airplanes / Helicopters

Many flight schools in the USA train in Robinson R22 helicopters. The FAA requires that flight instructors be trained in at least 50 hours in this type of helicopter. To increase your job opportunities, you should look for a school that offers at least 50 hours of R22 flight as part of your training.

When thinking about the location of your future school, there are a few considerations:

You can choose a school with "good weather." This usually means you will fly more often and complete your training faster.

you can choose a school with more challenging weather conditions. This usually means your training can take longer, but you will also learn to fly in challenging weather conditions and make decisions based on current or predicted weather conditions.

It's important to think about which of these options will benefit you more in your future career.

What can you do with your license after graduation? Due to the high flight hour requirements for aviation companies, many schools in Europe do not have a clear path for their graduates to enter the workforce. In the U.S., the F-1 visa allows you to work as a pilot in the U.S. for two years after completing your training.

Flight schools in many cases cannot hire all of their graduates, so be careful with a school that guarantees you a job. You should ask for details on how the school supports its graduates in finding a job.
Contact us
To learn more about our school, individual opportunities and costs, contact our international student liaison, Phil Haupt. Just click on the button.
Before you enroll in a flight school, you should complete your aeromedical examination.
FAA Medical Examination
To fly in the U.S., you must pass the FAA Class 2 medical. You can find FAA-approved aviation medical examiners (AMEs) worldwide at: faa.gov/pilots/amelocator/
Before your exam, you must create an account with your medical history here: medxpress.faa.gov
EASA Medical Examination
If you are from Europe and are considering taking our combined FAA/EASA course, you will also need to take the EASA Class 1 medical exam. For our EASA program, it is required that you obtain the medical from Austro Control in Austria.  The examination itself can be performed by a licensed aviation physician anywhere in Europe. However, the results must be sent to Austro Control in Austria and the medical must be a valid Austro Control Medical.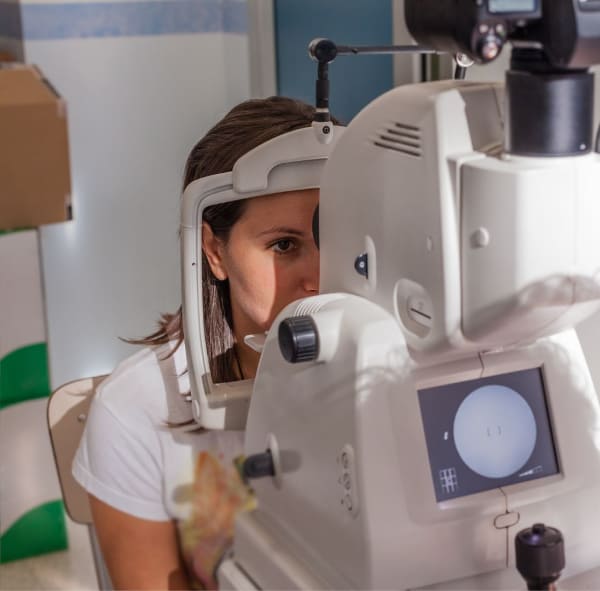 Free Webinars
INFO EVENT: PILOT TRAINING IN THE USA
We regularly host free webinars to provide information about pilot training and our collaborations, such as with ADAC Luftrettung. Whether you are interested in becoming a helicopter or airplane pilot, our webinars provide comprehensive information on the various training opportunities.
The webinars are held on various dates. If you are interested in attending a webinar, simply contact us and we will let you know. In addition, we hold several face-to-face information events each year in Germany and Europe, and present ourselves at Aero Friedrichshafen. Please contact us for information about upcoming events.
Application process
After you have received all the information you were looking for, you can begin the application process. To do so, go to flyhaa.com/apply and fill out the application for international students.
Proof
You will need to provide proof of financial standing to show that you can afford the cost of your education, as well as a valid passport. If you do not have an equivalent to a US highschool diploma, you will need to take an online test in English and mathematics that will assess your skills.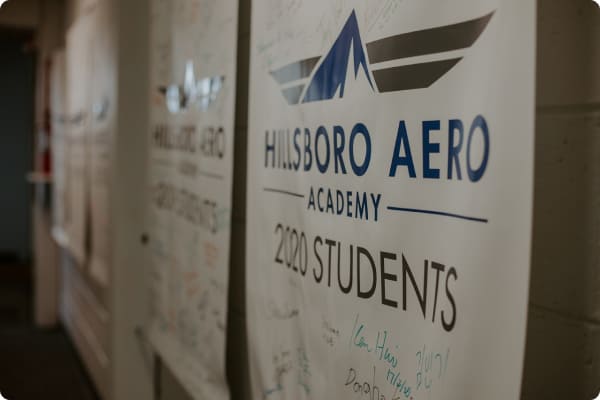 Step 4
Visa and travel to the USA
Visa
After your application has been accepted and you have paid all required fees, we will send you a I-20 form. With this form you can make an appointment for your visa interview at the US Embassy or Consulate. You will need to fill out the DS-160 form. Visa interviews are usually scheduled 2-3 weeks in advance. You can check the current wait times on this website: travel.state.gov/content/travel/en/us-visas/visa-information-resources/wait-times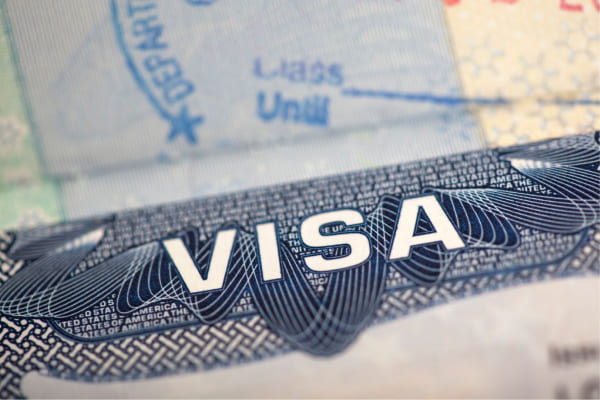 Travel to the USA
You can travel to the USA up to 30 days before the start of your training. We recommend booking flights that do not have a layover in the U.S., as passport controls can take a long time and some students have missed their connecting flights. Condor offers direct flights from Frankfurt in the summer, Delta Airlines and Iceland Air offer flights with stopovers in Amsterdam or Iceland and then fly directly to Portland.
We also offer a limited number of accommodations for new students so that you have a place to stay when you arrive and do not have to book a hotel. Most students live with other students in shared apartments or houses, and we have a special Facebook group where you can find a room or roommates.
Let's make your dream come true.
Your contact
We know that becoming a helicopter pilot requires many steps and considerations. Our team is ready to support you every step of the way, from your initial inquiry to the completion of your training.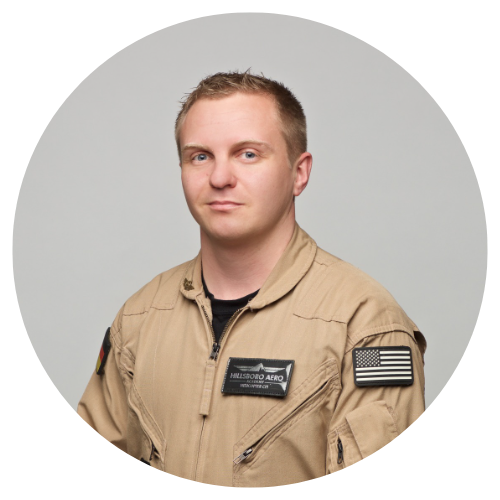 I'm Phil and I assist our future students from Europe to achieve their dream. Contact me and we can discuss your situation together.
Phil Haupt, ADAC Helicopter Pilot & Airplane Professional Pilot – Languages: English, German
Get our exclusive brochure (German Edition)
Discover your path towards becoming a professional pilot
Our brochure is the perfect introduction to the world of Hillsboro Heli Academy. Here you'll find everything you need to know about our helicopter flight school and how to launch your successful career as a professional helicopter pilot. We introduce ourselves, give you an insight into our training program, share the experiences of our graduates and much more.
Download our brochure now and discover why Hillsboro Aero Academy is the perfect choice for aspiring pilots.