FAA
Conversion
For EASA & Transport Canada Pilots
EASA & Transport Canada
Cost-effective conversion
Many pilots who complete their pilot training in Europe and Canada have the problem that they don't have enough flight hours to work as a pilot.
Hillsboro Heli Academy can remedy this situation. We create individual training plans for helicopter pilots with EASA or Transport Canada licenses to enable a fast and cost-effective conversion to the FAA license. This training must last at least 6.5 months and include at least 25% of our Pro Pilot course, which usually means FAA IFR and FAA CFI training. In order to qualify for our CPT and OPT and be allowed to work in the USA.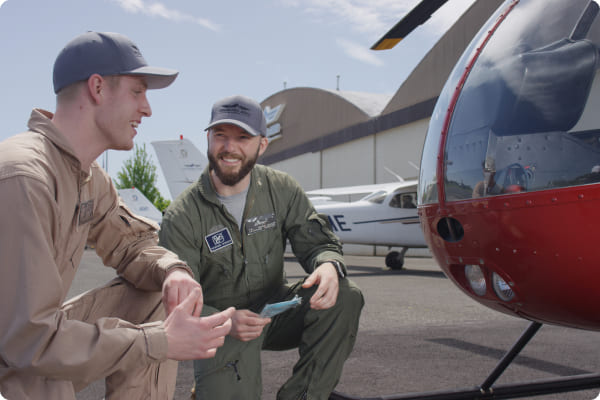 Contact us
To find out more information about the conversion, individual options and costs, simply contact our international student contact, Phil Haupt. Just click on the button.
We support you
Your Contact
We know that becoming a pilot requires many steps and considerations. Our team is ready to support you every step of the way, from your initial inquiry to the completion of your training.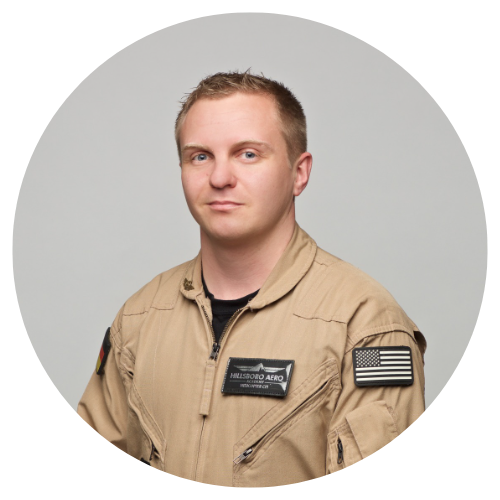 I'm Phil and I assist our future students from Europe to achieve their dream. Contact me and we can discuss your situation together.
Phil Haupt, ADAC Helicopter Pilot & Airplane Professional Pilot – Languages: English, German
Get our exclusive brochure (German Edition)
Discover your path towards becoming a professional pilot
Our brochure is the perfect introduction to the world of Hillsboro Heli Academy. Here you'll find everything you need to know about our helicopter flight school and how to launch your successful career as a professional helicopter pilot. We introduce ourselves, give you an insight into our training program, share the experiences of our graduates and much more.
Download our brochure now and discover why Hillsboro Aero Academy is the perfect choice for aspiring pilots.